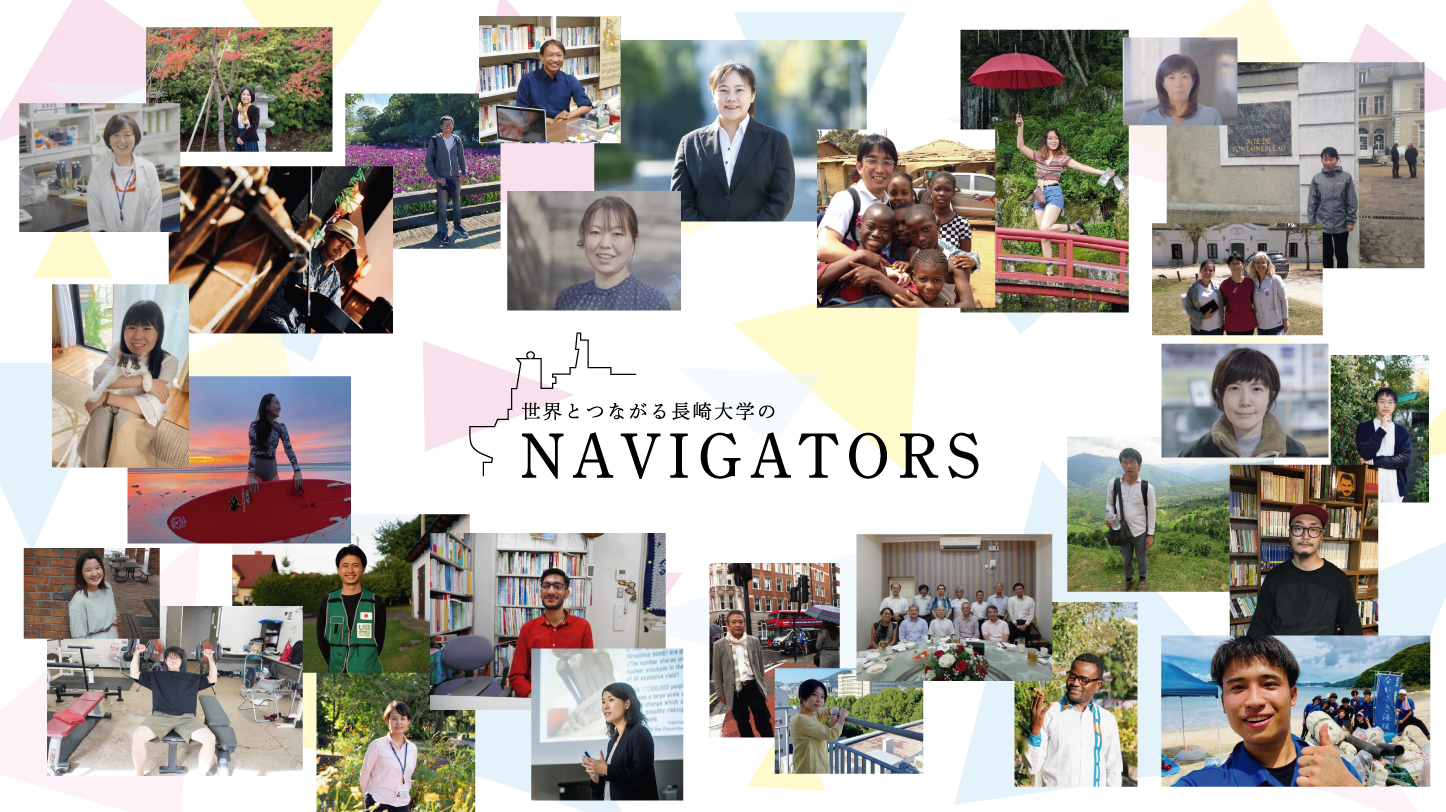 A new project "Navigators," launched by the Office for Global Relations, has finally selected a total of 42 students/administrative staff/academic staff as the role models of internationalization at Nagasaki University.
Those who have been selected as "Navigators" engage various forms of internationalization while enrolled in Nagasaki University: some organize beach cleanup activities believing that such daily practices will contribute to solving global environmental problems, while others can function effectively in intercultural settings with their positive mindset.
Such examples provide an alternative view on the existing concept of "internationalization," usually defined in terms of language proficiency or overseas experiences, and inform us of novel ways we can navigate and get connected with the increasingly globalizing world.
A listicle of the 42 selected "Navigators" with their short biography is available below.